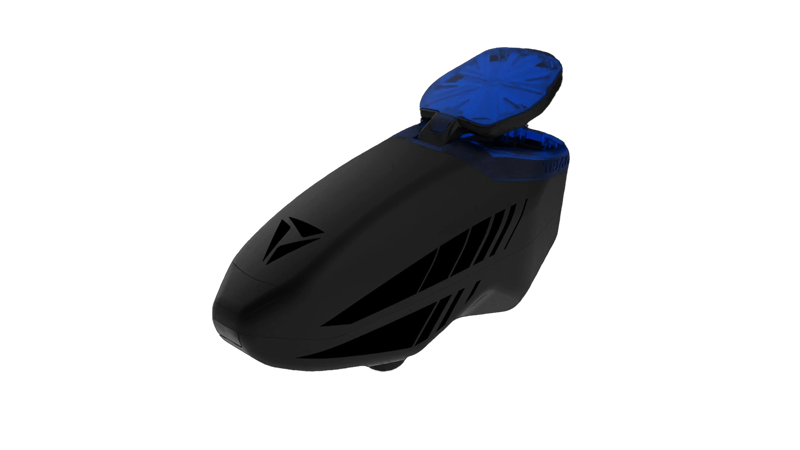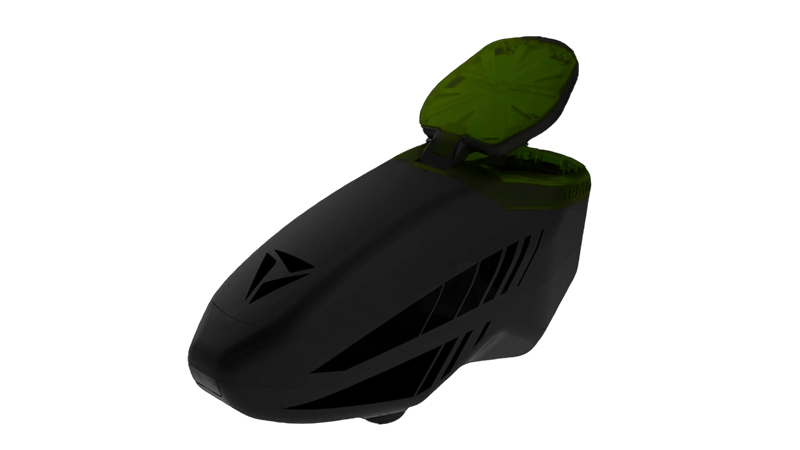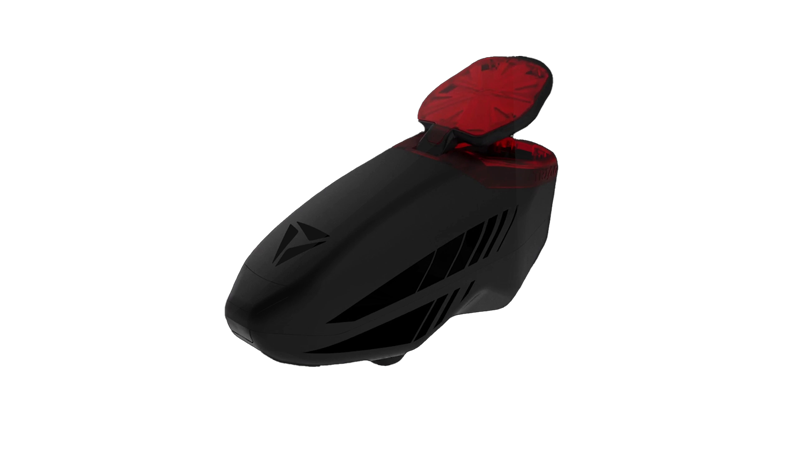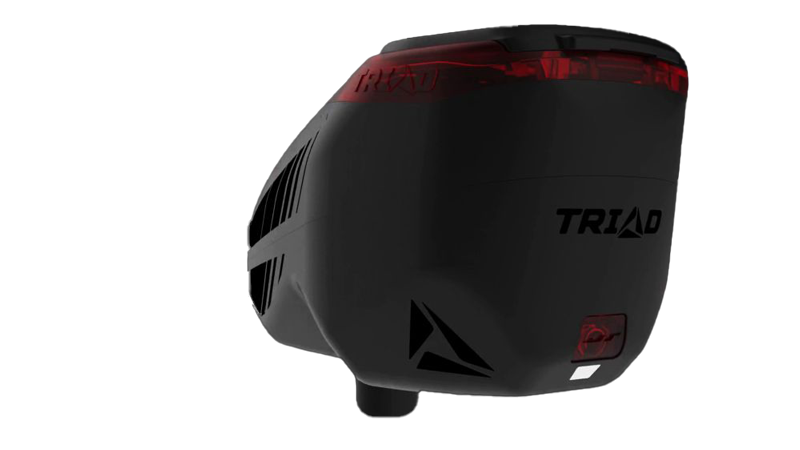 The New High Performance Loader by JT Paintball.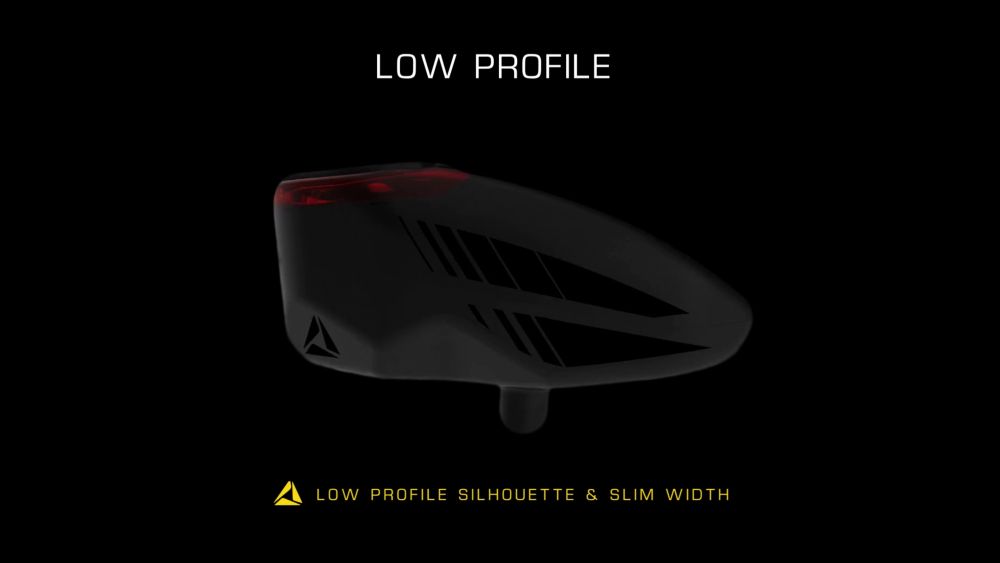 LOW PROFILE – Low Profile silhouette & Slim width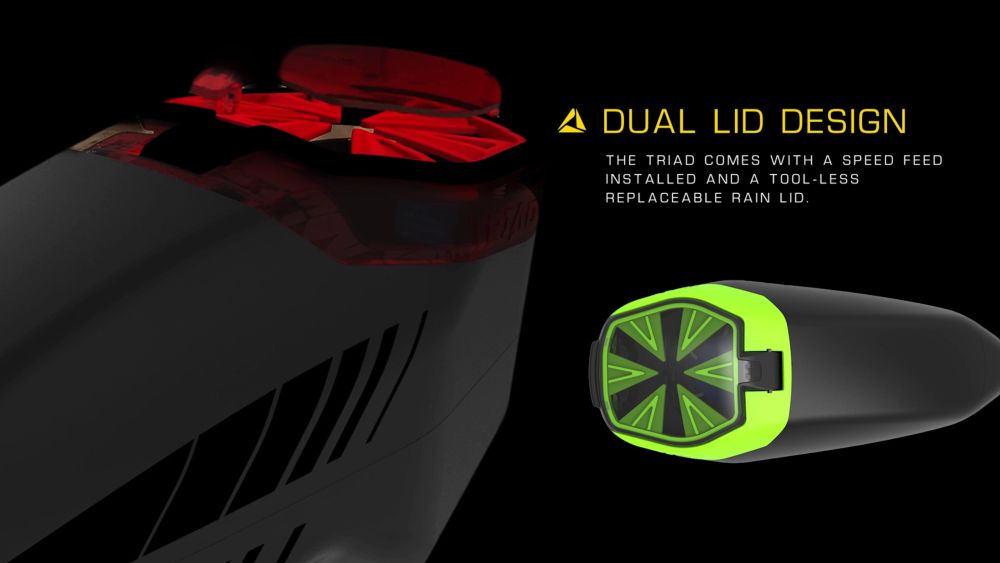 DUAL LID DESIGN – The TRIAD comes with a speed feed installed and a tool-less replaceable rain lid.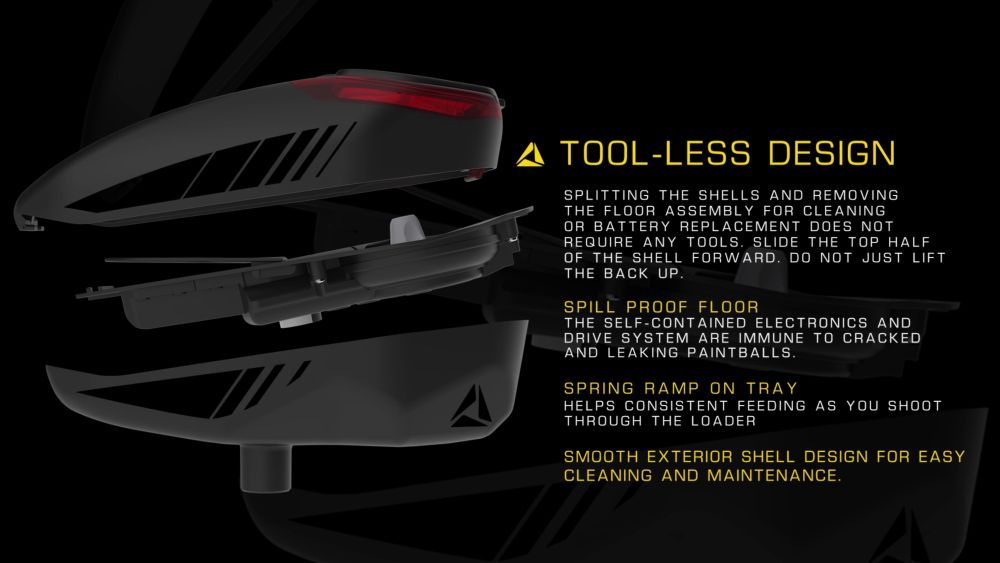 TOOL-LESS DESIGN – Splitting the shells and removing the floor assembly for cleaning or battery replacement does not require any tools. Slide the top half of the shell forward. Do not just lift the back up. Spill proof floor – The self-contained electronics and drive system are immune to cracked and leaking paintballs. Spring ramp on tray – Helps consistent feeding as you shoot through the loader. Smooth exterior shell design for easy cleaning and maintenance.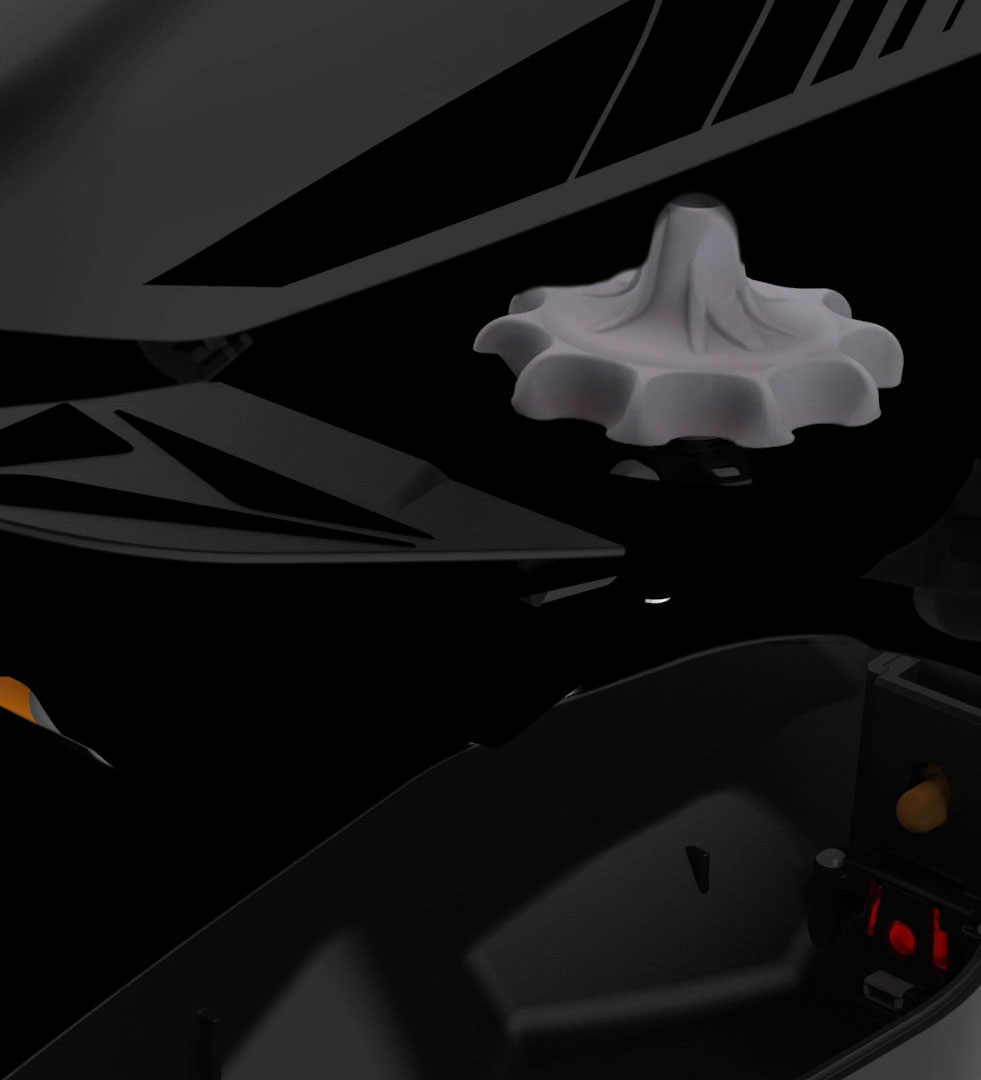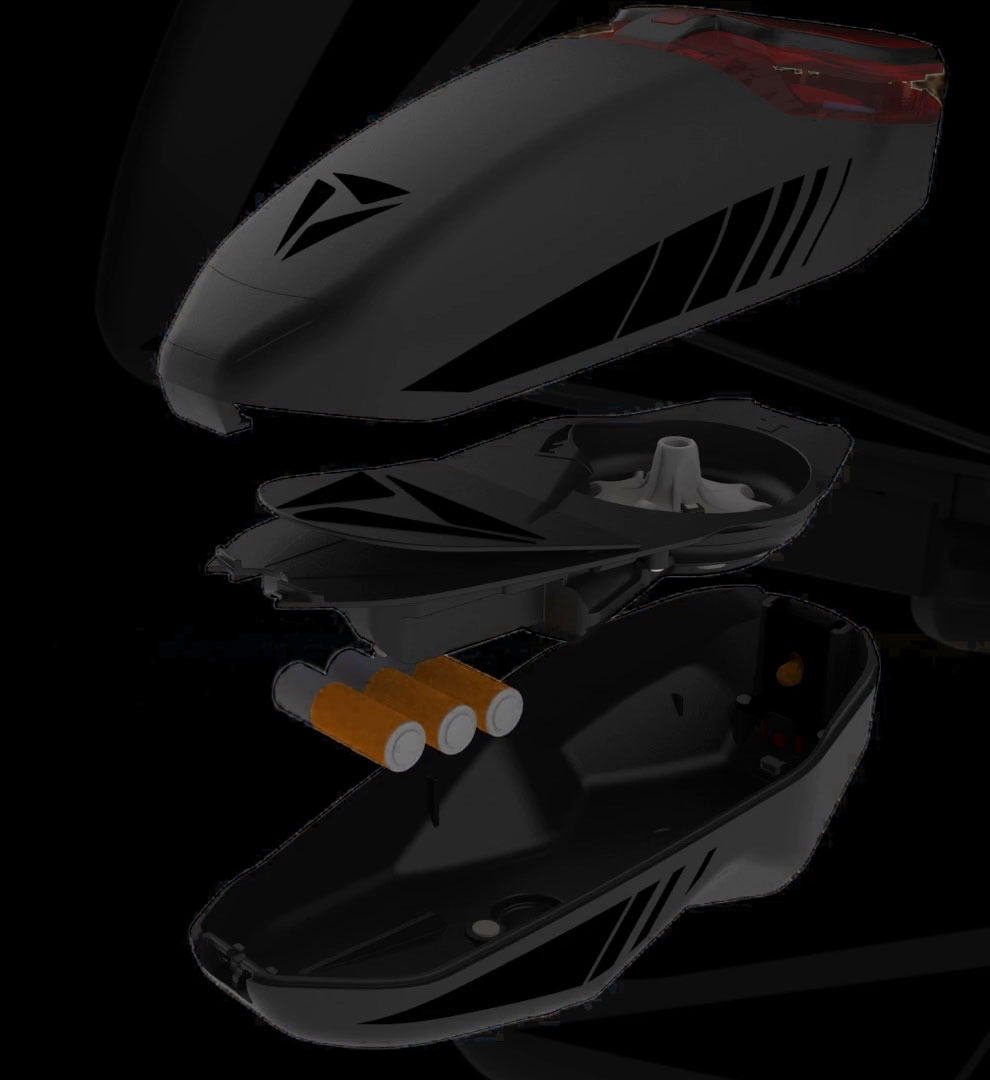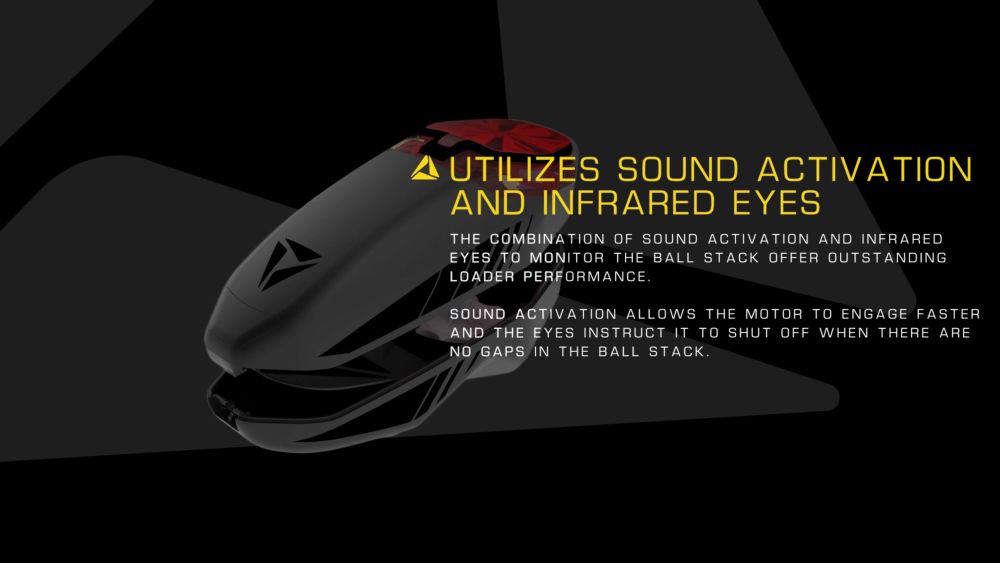 UTILIZES SOUND ACTIVATION AND INFRARED EYES – The combination of sound activation and infrared eyes to monitor the ball stack offer outstanding loader performance. Sound activation allows the motor to engage faster and the eyes instruct it to shut off when there are no gaps in the ball stack.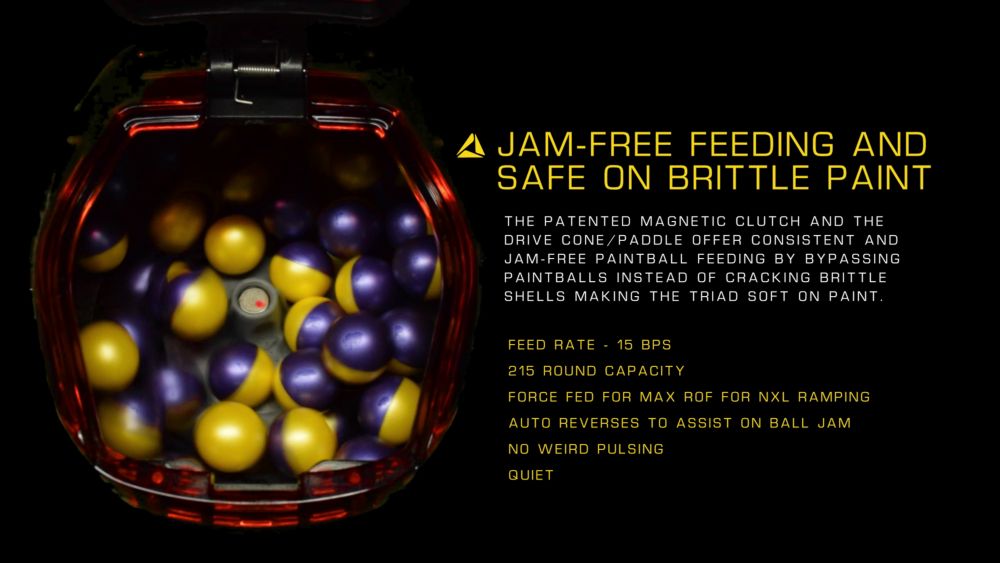 JAM-FREE FEEDING AND SAFE ON BRITTLE PAINT. The patented magnetic clutch and the drive cone/paddle offer consistent and jam-free paintball feeding by bypassing paintballs instead of cracking brittle shells making the triad soft on paint.  Feed rate -15bps, 215 round capacity, force fed for max ROF for NXL Ramping, Auto reverses to assist on ball jam, No weird pulsing, Quiet.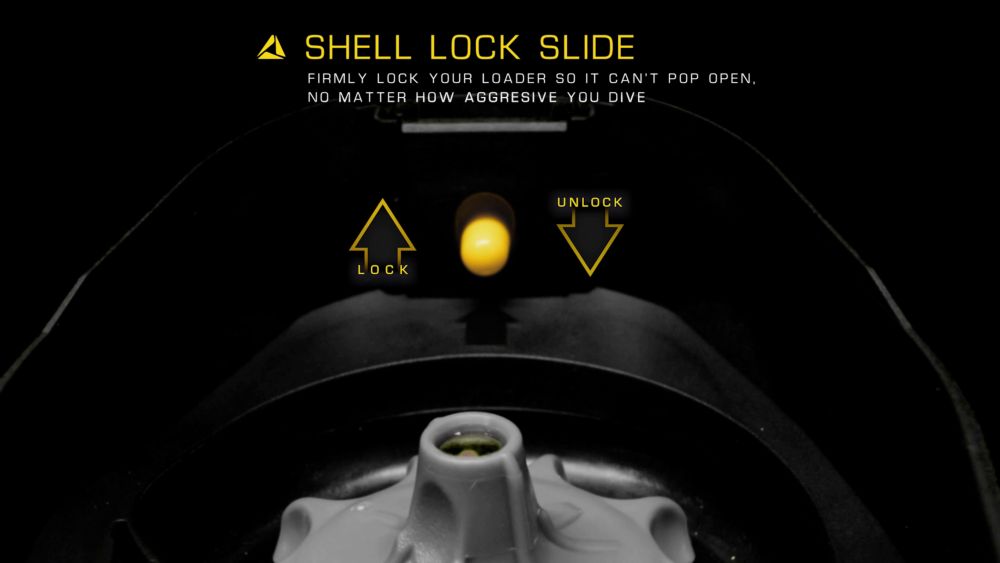 SHELL LOCK SLIDE – Firmly lock your loader so it can't pop open, no matter how aggressive you dive.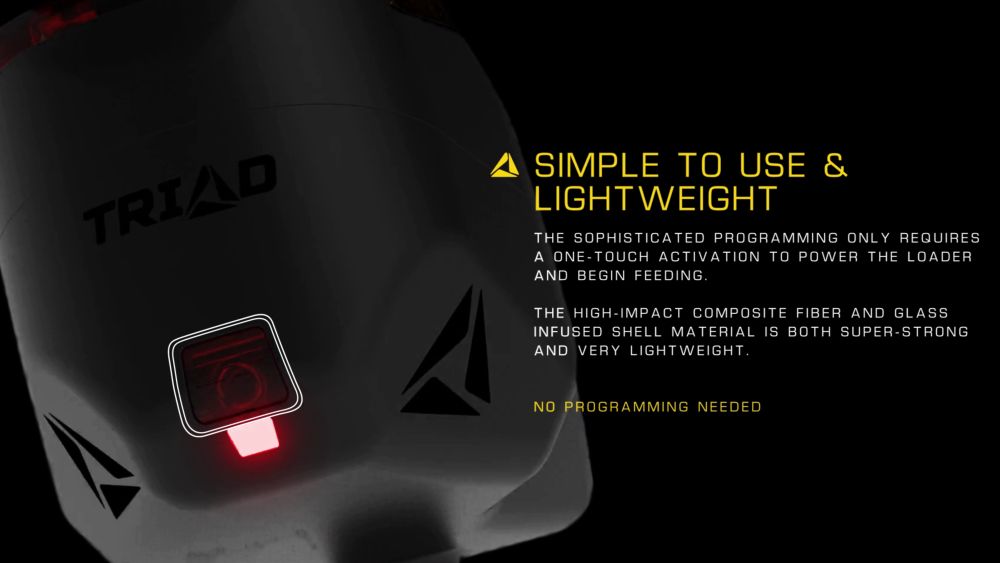 SIMPLE TO USE & LIGHTWEIGHT – The sophisticated programming only requires a one-touch activation to power the loader and begin feeding. The high-impact composite fiber and glass infused shell material is both super-strong and very lightweight. NO PROGRAMMING NEEDED.